How secure base leaders can make a difference
Did you notice it? The Mark Rutte of 'The Speech' compared with the Mark Rutte of the weekly press conferences? A world of difference! In his weekly talks to the press his style is all lightness and optimism. In his speech to the Dutch people he was serious, engaged and decisive, with the focus on creating confidence, clearly identifying the situation we face and what we need to do. And that's what leadership is about in times of crisis.
INTRODUCTION
A crisis like the one we now find ourselves in due to the coronavirus is a litmus test for leadership: do all those promising leadership theories really work in practice? This is a question we've heard from our clients many times recently. At Quaestus, the principle of the secure base leader is central to our ideas about leadership. Secure base leaders ensure connection and trust, creating clarity about the direction to go in as well as bonding with their staff. Secure base leaders are able to motivate their staff members, to coach them and stimulate their development. We also expect secure base leaders to have vision and to be able to think strategically, to focus on results and to show empathy. But is any of this a guarantee that they will be able to use their qualities effectively in a crisis? What should a leader do at a time of crisis like now? Of course, leadership is about having the right qualities and competencies, but research shows that this is not enough. Alongside talent, ambition and good social skills, someone may have dysfunctional interpersonal character traits which make it harder for them to fulfil the essential task of leadership: building a team. These dysfunctional character traits have been described as the dark side of personality. In times of crisis or great pressure, things can go one of two ways: either leaders go overboard with these behaviours, reducing their effectiveness, or they hold back too much, so that their qualities are underused. That's human nature with these traits. Some researchers actually say the most effective leaders in times of crisis are individuals who have suffered from a psychological condition or personality disorder. Other researchers have suggested that narcissistic tendencies can play an important role in leaders' successes and failures alike (1). In short: having the right competencies is not enough to make a leader successful. So, what is needed? That is the question we will address in this article.
THE

'LEADERSHIP OPERATING SYSTEM'
Professor Shlomo Ben-Hur of IMD Business School makes a comparison with a computer here: we expect a computer to have a fast processor, a large working memory and a high-resolution screen. But these cannot function without a good operating system, which makes the difference between succeeding and failing. It's the same thing with leadership. Leaders may have all the core qualities, but unless they can create the right operating system for their staff, they will not be successful. Overhyped leadership theories such as transformational, charismatic or servant leadership fall down when it comes to leading in times of crisis. These models stand outside the context we are living in at any moment. There is no recipe that says 'if you do this, that will happen'. As Edgar Schein says in his book 'Humble Leadership', 'these complex, messy, dynamic problems do not lend themselves to structured, time-consuming diagnostic processes.'
As noted earlier, effective leadership is no longer a question of having the right qualities and competencies; it is about leaders knowing how to create an effective operating environment for employees, so that they are able to deal with the very complex and extremely challenging environment of the present time (2). After all, the leader doesn't know the answers either, and only finds answers the hard way, learning on the job. This is a scary prospect when what's at stake is survival. A crisis like the present one asks for two things at the same time: humility and decisive action. Humility, because leaders must accept that they don't have the answers either, and therefore depend to a high degree on the brainpower of their colleagues, staff members, clients and suppliers. Decisive action, because the leader must put in place an operating system that works.
This Leadership Operating System (LOS) relates to the impact that leaders have on the people and processes within the organisation and the environment that they create in this way for their staff members to allow them to keep operating successfully. With this LOS, it's a question of managing resources and processes as well as interactions and communications between people. Note that the emphasis with the LOS is not on how the leader should behave, but on the impact the leader needs to have. It's not about what the leader does, it's about what the staff members do once the leader is out of the room.
THE ABC OF AN EFFECTIVE

LEADERSHIP OPERATING SYSTEM
The following three elements form the basis of an effective Leadership Operating System. These three elements should preferably be achieved in the order set out below. A leader can be said to have an effective Leadership Operating System if they are capable of:

A. Creating trust, so that people are willing to go the extra mile and to express themselves
B. Providing clarity, so it is clear who is responsible for what, what to expect and what goals we strive to achieve
C. Building momentum, so that people take initiative, try out scenarios of varying levels of risk, and achieve results.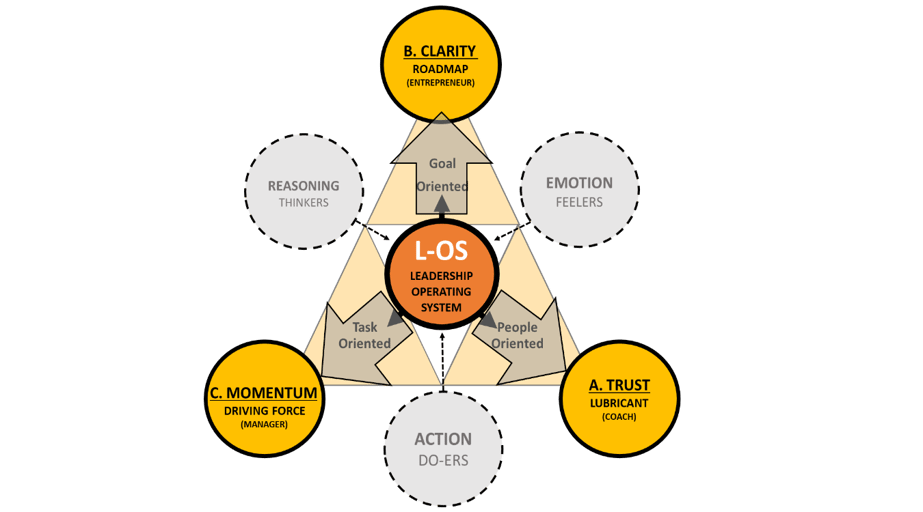 Figure 1: LOS: The Leadership Operating System of a Secure Base Leader
A. Trust as a 'lubricant'
The first element is trust as the heart of an effective Leadership Operating System. Neuroscientists have shown that people assess extremely quickly whether something should be labelled positive or negative: is it friend or foe? Coronavirus is quite clearly a foe. This leads to the production of substances in our brains which put us into survival mode. Research has shown that in such situations we are significantly less empathic, focusing only on ourselves and our own interests. This may explain, for example, the antisocial stockpiling we have seen in recent weeks. We cannot act differently when we are influenced in this way.

Research also shows, however, that placing trust in others leads to more positive feelings, resulting in the production of the hormone oxytocin, an important step in the pathway to increased empathy. In this way trust leads to better cooperation and communication, creates a protective buffer which prevents conflict, and can lead to mutual bonding: "we are all in the same boat".

We can build trust by dialling up four things:
showing care by supporting each other and being engaged;
creating a feeling of psychological safety so that people dare to express themselves, to make their concerns and doubts known and not to be scared to come up with ideas and proposals;
being reliable by being consistent and predictable;
creating a feeling of fairness and justice, that everyone will be treated equally.
These elements are unmistakably about the secure base leader in their role as leader/coach, where the task is to increase the psychological security of staff members. Effective leaders are expected to show an engaged and supportive style of leadership.
B. Clarity as the road map

The second element is providing clarity about where we are headed, what objectives we are working towards, and who is responsible for what. Clarity is about how clear staff members and managers are about what is and is not important, who has what responsibilities and tasks, what norms and values we apply in carrying out our tasks and assignments, and why we are doing all of this. Why is this important? Clarity leads to less uncertainty. We have seen how the human brain responds to uncertainty arising out of a lack of psychological security. A lack of clarity leads to slowing down and being cautious at exactly those times when we need to be pushing ahead. Clarity leads to better focus on objectives: you know what is expected. Clarity above all leads to less confusion and mutual understanding about where we are headed. Finally, clarity makes our work meaningful: we know why we are doing, or need to do, all this.

We can build clarity by dialling up the following four things:
ensuring there is a clear direction, we are clear about where we are headed and this understanding is shared, and people are informed;
making sure everyone knows what they personally are accountable for, what is expected, and what each person will do and not do;
making it clear to others how important what you are asking of them is: the purpose or 'why';
making sure everyone knows the values and norms we are applying.
These elements are about the secure base leader in their role as a leader/entrepreneur, where the task is to create a clear direction which has support. Clarity is also a matter of admitting when you don't have an answer at this particular moment.
C. Momentum as a driving force

Finally, the third element is momentum, or decisive action. Once there is trust and it is clear what needs to happen, who needs to do what and why, it's about getting things done. It's action stations! Whether success follows will depend in the first place on how motivated people are to help each other and to treat each other with respect. This is primarily a question of intrinsic motivation above extrinsic motivation, and the conflict between avoidant behaviour and wanting to get the benefit. Motivation leads to increased effort to get the work done and it improves people's judgement since they have a more positive attitude to life, seeing what is possible rather than what is not possible. This positive mindset is an essential part of secure base leadership. A positive mindset leads to increased self-confidence and a more realistic view of what is and is not achievable. It also leads to more initiative taking, creativity and tenacity.

It is of course important for leaders to model behaviour here, and as we saw in his coronavirus crisis speech, Mark Rutte communicated strong presence and self-confidence. It is of course also important for people to feel sufficiently empowered to be able to do the work: give people room to do their thing and make sure that as a leader you are in control without trying to micromanage everything. The temptation to do this in a time of crisis is great. A third important factor in momentum is the degree to which people feel connected to each other so that they want to do things together – 'we are all in the same boat'. This mutual connection leads to a willingness to cooperate and go for it together. It increases commitment and motivation and reduces stress.

We can build momentum by dialling up the following four things:
strengthening people's self-confidence and feeling of self-worth by eliminating energy drainers and emphasising what is going well and what the staff member can influence and control;
setting clear, motivating objectives and giving constructive feedback;
ensuring empowerment, e.g. there is clarity on how much room people have to take decisions themselves;
ensuring a good connection with people by communicating a lot and celebrating successes.
These elements clearly concern the secure base leader in their role as a leader/entrepreneur, where the aim is to put in place a good organisational structure, effective systems and procedures, and guidance of people and processes.

In figure 2 the three elements A, B and C are shown with four 'knobs' to dial up for each.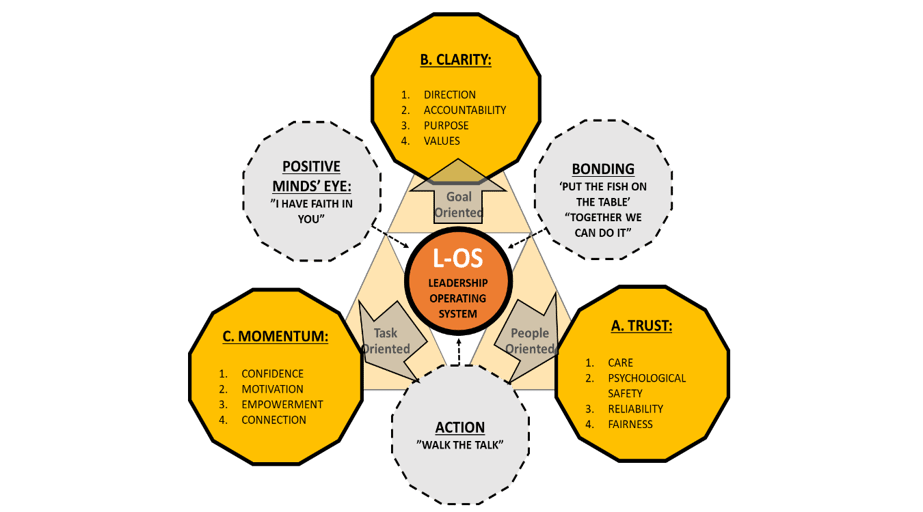 Figure 2: LOS: which knobs can we dial up?
WHAT DOES THE LEADERSHIP OPERATING SYSTEM MEAN FOR TOP LEADERS?
For leaders at lower levels in the organisation it is often possible to see what kind of effect they have on the concrete results of their operating system. They can ensure increased sales where turnover is disappointing, or achieve increased production when demand is up, but it is difficult for the CEO of Ahold, for example, to have a direct influence on suddenly empty supermarket shelves due to spontaneous and unforeseen stockpiling by shoppers. After all, supermarkets start planning months ahead to deal with the surge in demand usually seen at Easter, while the sudden irrational panic buying by citizens feeling threatened by this coronavirus crisis was unpredictable. Whereas with leaders at lower levels it's all about what they can do and what they know, with top leaders it's more a question of who they know and what those individuals can do for them. The time of the leader as charismatic hero is past, and has given way to the leader who dares to ask for help from colleagues, staff and other stakeholders in order to find out the dependencies within the system: what is concerning us here, and what could an effective adaptive move be? It's about increasing insight in a constantly changing environment where making mistakes is inevitable. At this particular time the thing is to build relationships with others to learn from each other and to keep track of the consequences of adaptive moves. These relationships need to be personal in order to guarantee enough mutual trust, to ensure that staff members feel safe and will tell the leader what they really think. But take note: what looks like resistance is often a lack of clarity. What looks like a people problem is often a situation problem and what looks like laziness may be just fatigue. The whole situation around the coronavirus makes it painfully clear that a leader having the right qualities is not in itself enough to meet the challenges of a complex problem like this pandemic. It is not competencies that make the difference, it is having a good Leadership Operating System and being effective in achieving trust, clarity and momentum. To get there, dial up on those 12 knobs!
© 2020. Dr. Jeroen Seegers, Partner Quaestus Executive Leadership
[1] Spain, Seth M.; Harms, Peter D.; and Lebreton, James M., "The dark side of personality at work" (2013). Management Department Faculty Publications. Paper 99. http://digitalcommons.unl.edu/managementfacpub/99

[2] Ben-Hur, S., Kinley, N., (2020). The Operating System You Need to Succeed, Palgrave Macmillan, Copyright Holder, under exclusive license to Springer Nature Switzerland AG